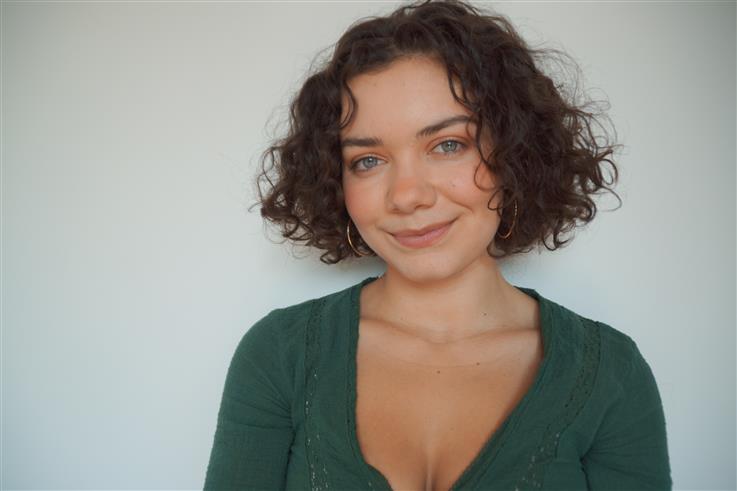 ABOUT MARIANNE GROSSMANN
Marianne Grossmann (coaching, dance classes) is thrilled to be home for a year and start teaching as a repertory and acting coach alongside her role as social media manager for Burns Music Studio, where she has been a student since 2015.
Marianne grew up in the Bangor area and studied at the School of Robinson Ballet since she was in kindergarten, later joining the Company in a variety of productions. She was previously on the directing team at Next Generation Theatre, where she choreographed shows ranging from "She Loves Me," to "Legally Blonde." Additionally, she has been a camp counselor for Penobscot Theatre Company's Dramatic Academy Summer programs, where she had the opportunity to play the role of 'Eponine' in "Les Miserables." Before graduating from John Bapst Memorial High School, she got to choreograph for the spring musical all four years and was the student director of "Macbeth" as a senior. In 2019, she made her professional debut as 'Lisa' in Penobscot Theatre Company's high-energy production of "Mamma Mia!"
Throughout her first year at Sarah Lawrence, she danced in a student choreographed show, was in the ensemble of "Head Over Heels," and got to dance in a student film before moving to remote learning. This past summer, she virtually attended Boston Conservatory's Musical Theatre Dance Intensive (MTDI) for three weeks of online dance, music, and theatre.