Burns Music Studio Supports The Penobscot Theatre Dramatic Academy!
Saturday, December 29, 2018 by Tina Burns | Uncategorized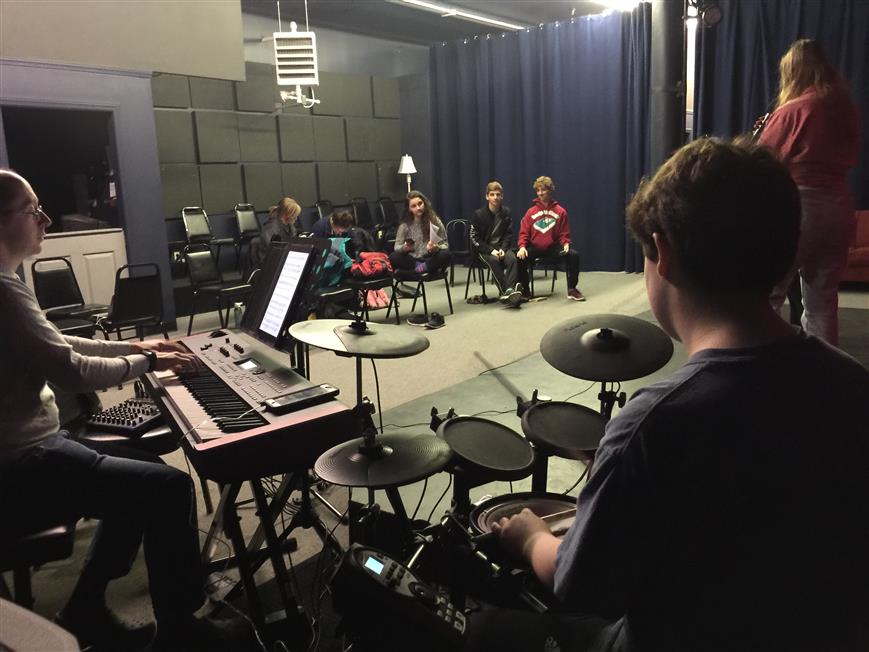 Burns Music Studio had a wonderful time supporting the students of Penobscot Theatre Company's Dramatic Academy in their scholarship fundraiser showcase. Phil and Harry were the band and these talented teens knocked it out of the park!
Broadway Artists Alliance Auditions
Wednesday, December 19, 2018 by Tina Burns | Music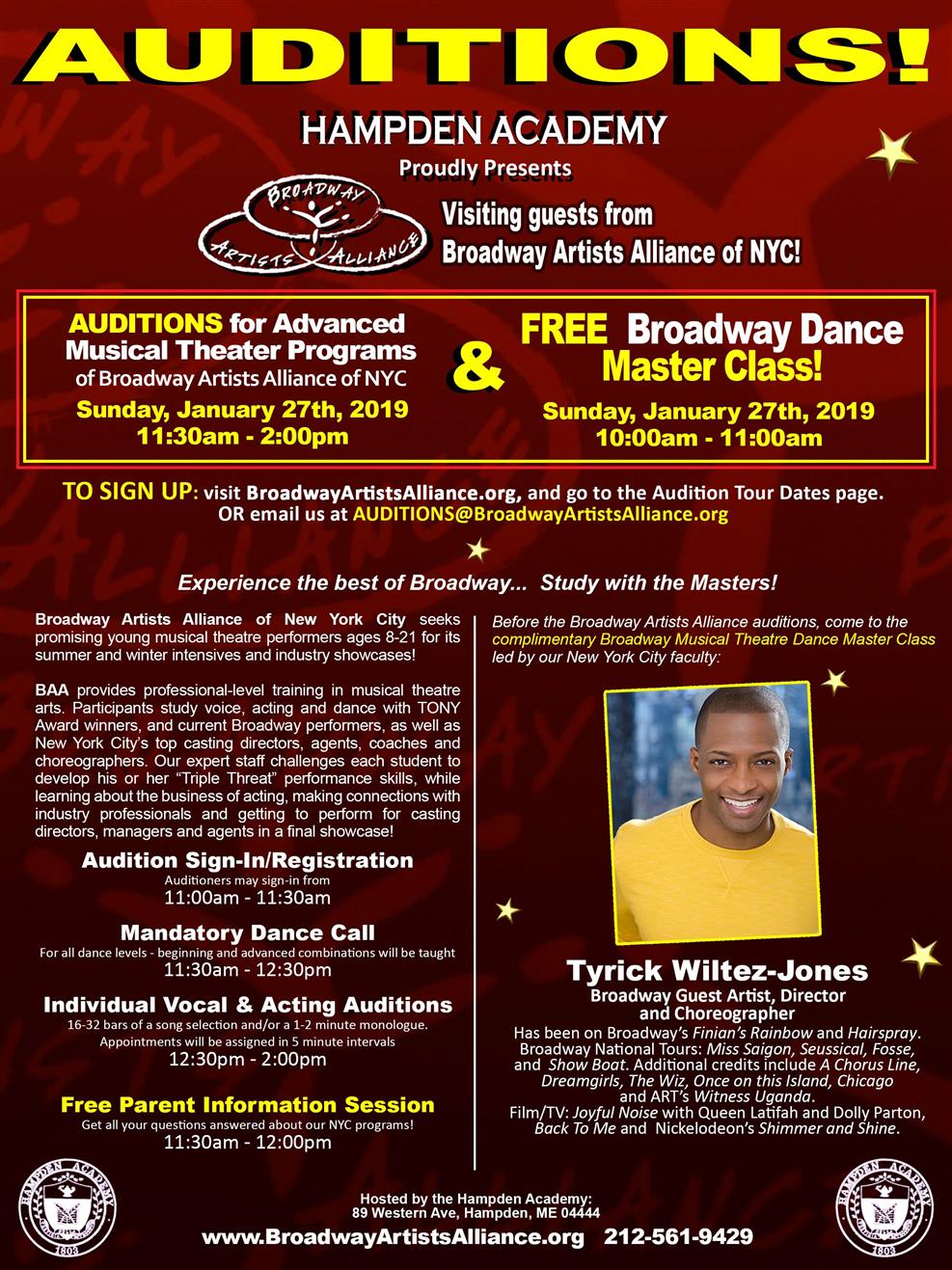 Broadway Artists Alliance is holding live auditions for performers ages 10-21 on Sunday, January 27th, 2019 at Hampden Academy in Hampden, Maine!

BAA is auditioning for their 2019 Summer Intensives and 2020 Winter Workshop held in NYC. Come experience the audition process and take a free master class in Broadway dance!
Check them out and register online at: https://www.broadwayartistsalliance.org
Mamma Mia Auditions at Penobscot Theatre Company
Wednesday, December 19, 2018 by Tina Burns | Theatre
Burns Music Studio will offer an audition prep workshop for students interested in auditioning after the new year.
AUDITIONS FOR MAMMA MIA
Penobscot Theatre Company to hold auditions for upcoming production
Bangor, ME - Penobscot Theatre Company will hold auditions for its upcoming production of MAMMA MIA on Saturday, January 19, from 10-1pm. Auditions will be at the Bangor Opera House, 131 Main Street, Bangor, ME 04401. The company is looking to cast the following roles: Lisa, Pepper, Eddie, Bill Austin and Sam Carmichael as well as ensemble parts. Adult AEA and Non-AEA actors, both new and returning to Penobscot Theatre Company are encouraged to attend. All roles are paid. Housing available as needed.
Those wishing to audition should prepare 32 bars of a rock ballad. Actors should bring a picture, resume and sheet music to their audition. An accompanist will be provided. Performers may also be asked to learn a short dance combination. Please dress appropriately.
Amiee Turner whose Broadway credits include 42nd Street, The Will Rogers Follies, My Favorite Year and The Goodbye Girl, will direct and choreograph.Rehearsals for MAMMA MIA will begin on May 14. Performances will run from June 13 to July 14, 2019.
Those interested in auditioning should email casting@penobscottheatre.org with MAMMA MIA in the subject line.
Penobscot Theatre Company will hold its regular "general open call" for its 2019-20 Season on May 18 and May 19