Camp registration instructions:
1. Go to https://www.burnsmusicstudio.com/New-Student-Registration and fill out the form.
2. You will receive an email with information on setting up a password for access to the studio website. Follow the directions to gain access.
3. Login to the studio website and navigate to the calendar.
4. Click on the specific camp that you would like to sign up for.
5. Click "Register" and finish the process. If you have any troubles, please email us at burnsmusiclessons@gmail.com or call 207-944-5832.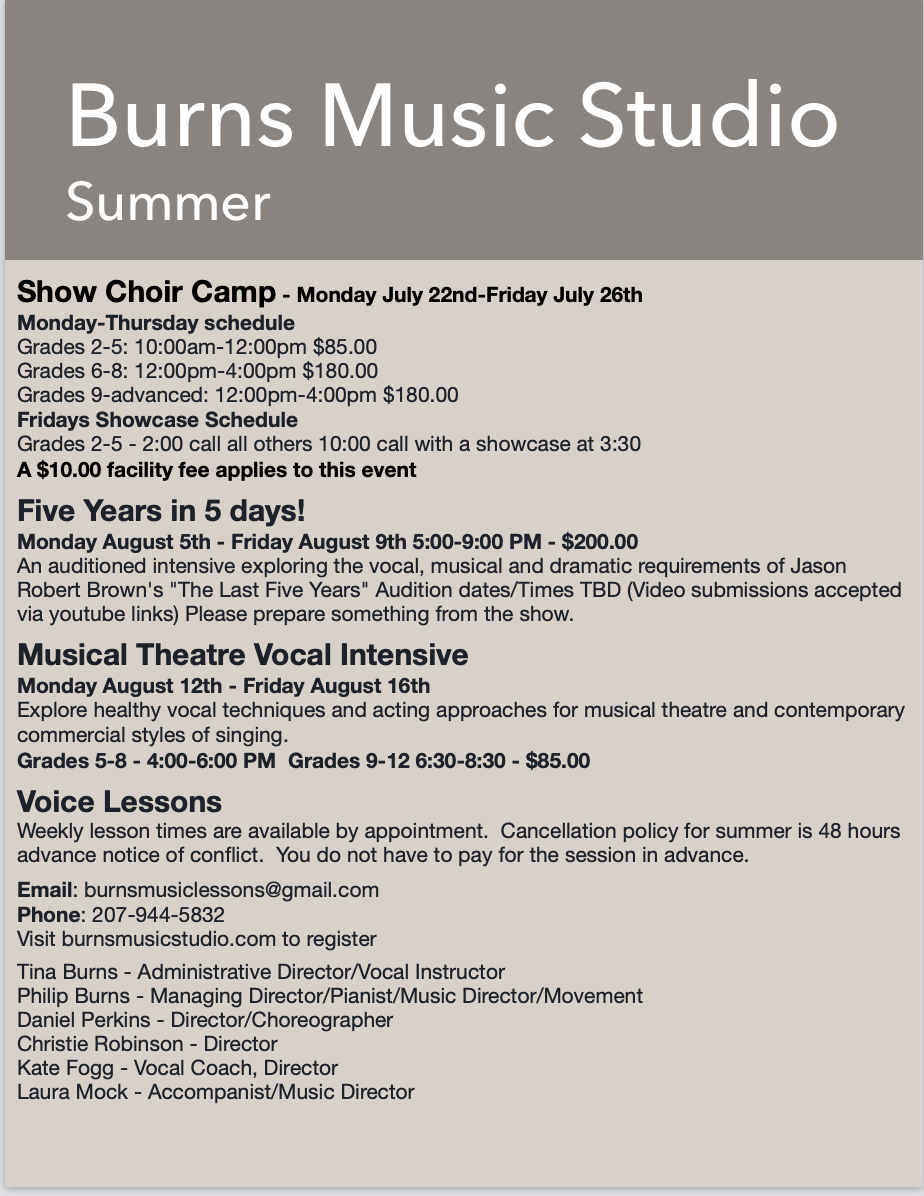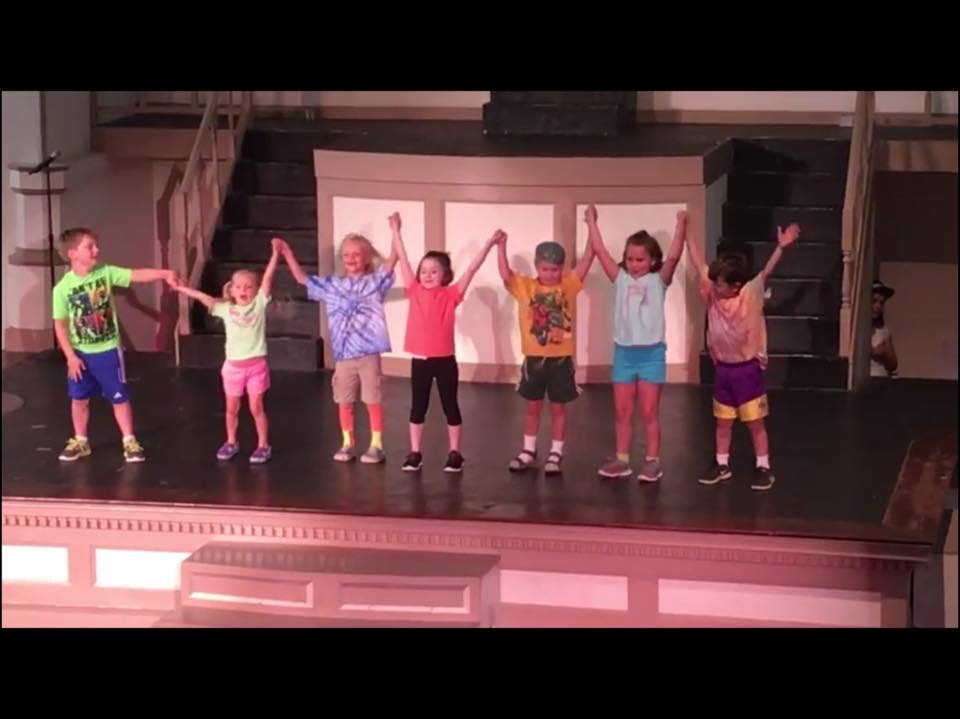 In our summer programs, students learn the value of working together as an artistic team. We work to support each other in music and movement through process based learning.