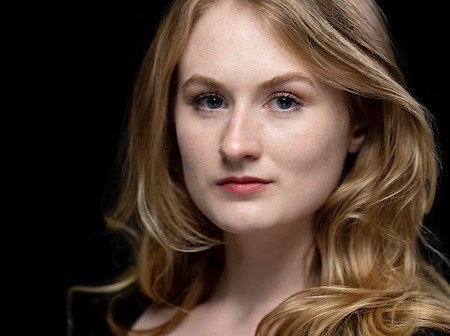 Kate Fogg (studio voice, voice class) is currently in her fourth semester as a BM Music Performance Voice and Journalism double major at The University of Maine. She has been studying at Burns Music Studio for over five years and is excited to be teaching studio voice, voice class and working as a programming Admin for Burns Music Studio.
Previously, Kate has been a part of the directing team at Next Generation Theatre in Brewer, Maine, working with performers of all ages, since she was 14. Her credits there include 'Amalia' in "She Loves Me," 'Elle Woods' in "Legally Blonde The Musical," and 'Patrice' in "Thirteen the Musical." Her directing credits most notably include "The Lion King Kids," "Cinderella Kids," "The 25th Annual Putnam County Spelling Bee," "The Wizard of Oz," "Peter Pan," "Shrek The Musical," and many others.
Throughout her time at the University of Maine, she has performed in department's Fall Opera Workshop as well as playing the role of 'The Witch' in the SPA's production of "Into The Woods." This Spring she will perform the role of 'Girlfriend' in University of Maine's Opera Workshop presentation of "Inspirations" by Don Haggar. Her professional performance credits include Penobscot Theatre Company's Main Stage productions of "Matilda," "Mamma Mia," "Cinderella," "Annie," and "A Christmas Story."
Kate recently worked as the vocal coach for a highly successful run of "Matilda" at Penobscot Theatre Company while performing as an ensemble member alongside four of her students, two of which were in their first Main Stage production appearances with the company. Three of her students were accepted into the Broadway Artist Alliance summer program in New York.